DJ Premier — Live From HeadQCourterz Radio Show (9/16/2011)
Опубликовал
admin
| Дата 23 сентября, 2011
Свежий микс от легендарного Dj Premier.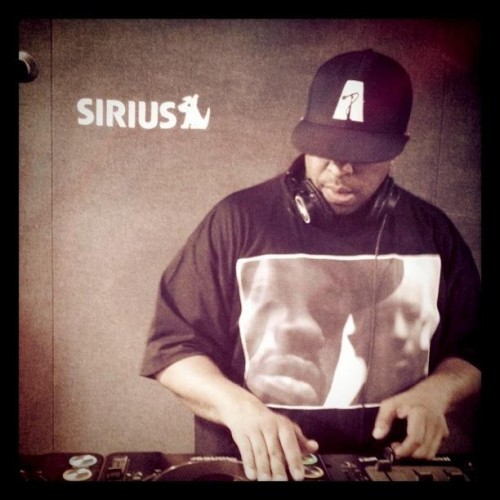 Track Listing:
1. Mac Miller-Face The Facts
2. Hard White-How We Do It
3. Halo- (f. 9thMatic) -Bussin'
4. Justo (f. DJ Vic Black) -It's Our Year
5. MC Eiht-I Need That
6. Prop Dylan-Shock And Amaze
7. NYGz-Last Night
8. Evidence (f. Roc Marciano, Prodigy) -Fame
9. Rapper Big Pooh-Medicine Man
10. Tef-4 Tha Love
11. Styles P (f. Busta Rhymes, Rick Ross) -Harsh
12. Sha Stimuli-The Realist
13. Showbiz & A.G. -God Is 4 Us
14. J-Live-The Authentic
15. Zilla-No Half Steppin' (freestyle)
16. Anakus & Whispaz-Yesterday's Today
17. Adam Bomb-I Don't Care
18. Fizzy Womack & Termanology-Too Hot For TV
19. Large Professor-Key To The City
20. Apathy (f. Xzibit) -The Recipe
21. Emilio Rojas (f. L.I., Lil Eto, 38 Special, Hssaan Macky, Coach P) -Last Ones
22. Jaz-O-From The Projects
Скачать можно на официальном блоге артиста.